2018 Right Around The Corner!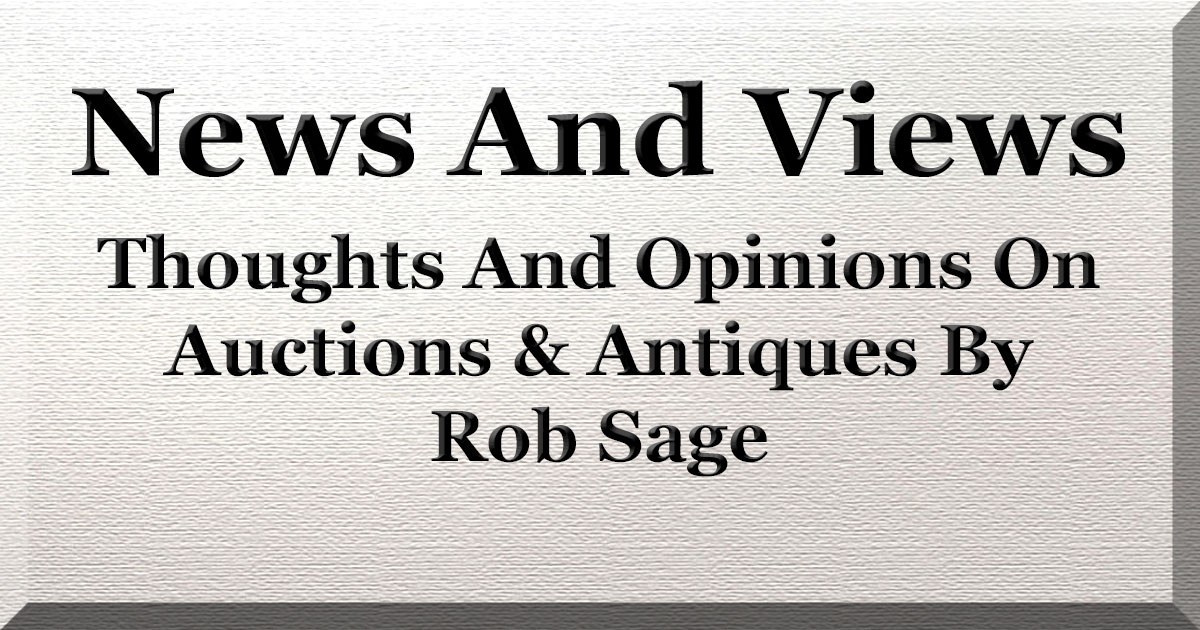 So now we head into another new year, and I head into my 22nd year in the auction business. Actually, over 30 years in the antique business. I opened an antique store in 1984, and ran it until 1994.
So, looking back over the last year, I can honestly say, there were no big surprises for me in the antique/auction business.
Furniture prices generally soft, but if you are in the market for antique furniture, I don't think there has been a better time to buy! Glass and china soft, but we made up for it, with a very strong demand for primitives and country items. So, for me, it all averages out.
This year, we will focus more on "quality smalls". That seems to be the mantra in the business. There is always a good market for quality, unusual pieces, and as the general antique buyer gets older, the demand for furniture softens, but the demand for good smaller items, gets even stronger.
When I am asked "what is selling?", I can quickly recite a list of items. Top of the list for us, are signs, boxes, cast iron, advertising, toys, and anything unusual!
I suppose one of the biggest changes in the auction business this past year, has been the increase in on-line auctions. However, this has been a real benefit for our auction business. Why? I think it is pretty simple. There are fewer live auctions, so those of us still doing them, are seeing even larger crowds coming out to the auction hall! There is nothing like a live auction. Pure and simple. There are some advantages to bidding on line, but there is no substitute for the excitement and social aspect of a live auction. I won't even try and explain. If you are into live auctions, you understand, and you are not likely to change. If you love bidding through your computer, I can understand that as well. However, my heart is in live auctions, and that's what we are going to continue to offer!
So, my plans for 2018 are very simple. Stay the course, and try and make it even better for you. Seek out the best quality pieces I can find. Keep my commissions reasonable for the seller, and that helps bring quality to our auctions. (commission rate has not changed in 20 years).
Keep making the website even better. Small things, like adjusting the photo template to change the background a little, and present even better photos. It's always changing, as we tweak and adjust the website, to hopefully make it one of the best in the auction business. I am not saying it is the best in the business…but that is my goal!
I will keep promoting and using social media for the auctions. Facebook is wonderful, and I now have over 5000 people following my almost daily posts. Wonderful way to involve people as they watch the auction grow and develop!
So again, I look forward to my 22nd year in the auction business. Keep following, keep attending our auctions, and I will do my best to make it the best auction experience I can for YOU!