2020 Brings About Big Changes!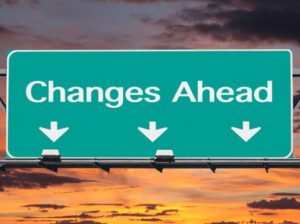 As 2020 rolled in on us, I don't think anyone could have predicted what this year would bring!

When we wrapped up another successful live auction, on March 14, I had no idea that would be the last live auction I would do in 2020.
I optimistically booked two auctions in May and had to cancel. I also booked the Trisan Centre for our annual Labour Day auction, and two weeks ago had to cancel that.
I just don't see any live auctions happening in 2020, so now we move to a new phase in our business.
July 15, I will start my first on-line auction. I have been considering for awhile, but I was thinking it would be something I would try when I go into semi-retirement next year. Well now I've moved that up a little!
I am excited about doing this. I am going to start small, about 175 lots, and keep upgrading the quality even more, for the upcoming auctions. I think we have a nice offering to "test the water". Some items do well on-line, and other items do better in a live auction, so it's going to be a learning curve for me.
As excited as I am about the on-line auctions, there certainly is a little sadness about not doing the live auctions for the foreseeable future. I have worked with wonderful people over the last 23 years, and that is what I am missing the most. The live auctions are a lot of work, but also a lot of fun. I keep in touch with everyone, but it's not quite the same.
I also miss our customers and consignors. Obviously, I still deal with consignors for an on-line auction, and my interaction with customers, will be during the preview and pickup times ,so I will still be able to maintain that contact.
It occurred to me last night, this is the month when I held my anniversary auctions. This year would have been our 24th, but sadly that is not going to happen. I was watching some of the many auction videos I posted on-line, late last night, and I have to admit, I was impressed with the quality of auctions we've had over the years! I guess since I've been away from it for almost 4 months, I had forgotten how big the sales were! Amazed that we managed to set them up month after month for almost 24 years, and pleased the quality never dropped!
So, my long-term plans? I am going to work extremely hard at building good online auctions. I want to keep them to about 200 lots, do them every 3 or 4 weeks, and keep upgrading the quality. This gives me a chance to focus on collections, higher end and interesting pieces. It's not about filling the hall anymore to make it pay. That's what excites me the most!
I plan to keep doing live auctions in 2021, or maybe sooner, but I think it's safe to say, the on-line auctions will fill out 2020. However, I would like to do live on-site auctions, live speciality auctions, and holiday auctions in 2021. Maybe 4-6 live auctions a year. Semi-retirement is not far off!
So, to wrap up, Covid-19 has changed the way I am doing business, but deep down, I think it will be for the better!
Keep following me on-line!
Rob
You Can Check Out The Auction…. https://robsageauctions.hibid.com