Audrey Sage Collection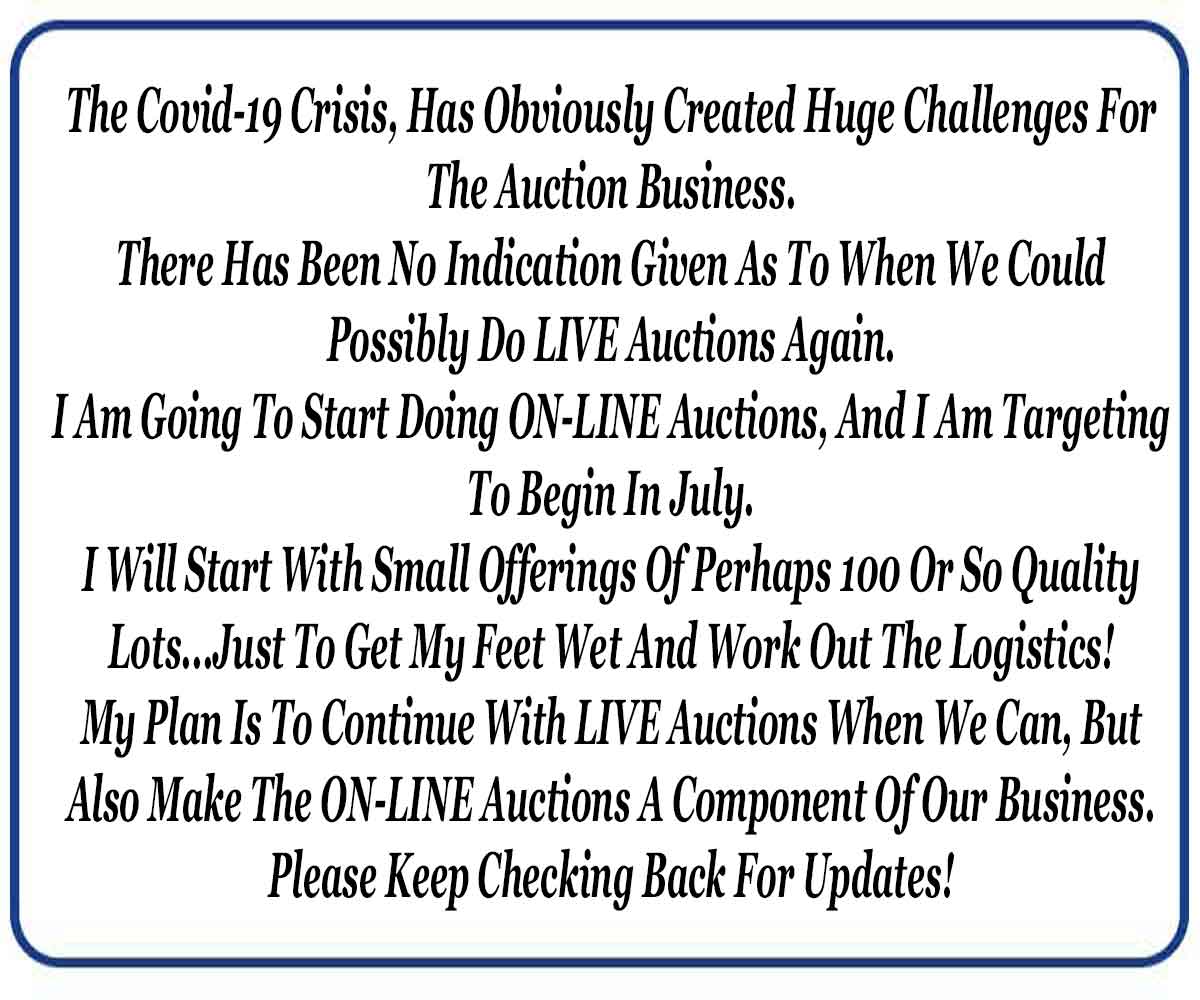 Antique Auction!



The Audrey Sage Collection



DATE TO BE ANNOUNCED.

Due To Covid-19, We Are Not Sure When, Or If, We Will Be Able To Do This As A Live Auction. 

It Is Very Likely I Will Be Offering Most Of The Items Through An On-Line Auction, Tentatively In August.

Please Check Back For More Details!


Mom Has Recently Taken Up Residence At Simcoe Manor, Beeton 
( and she is very happy there…she likes the pampering!)



PHOTOS WILL BE POSTED CLOSER TO SALE DATE.



For Thirty Plus Years Mom Was An Avid Antique Collector.

She Has A Large Collection Of Pressed Glass, Including Approx 150 Spooners, Plus Open & Lidded Comports, Goblets, Cake Plates,  Coal Oil Lamps, China, Variety Of Small Furniture Items, Washstands, China Cabinets, Etc.

Mom Loves The Auction Business, And Considering Most Of The Items Were Purchased Through Auction, We Thought It Would Be Appropriate To Offer Her Collection By Auction. 

Her Biggest Concern Is The Items Find A Good Home, And We Are Going To Do That!