Changing antique market…changing tastes.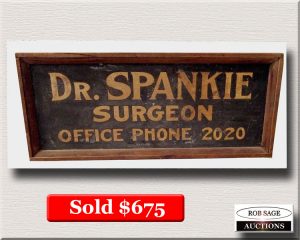 A big part of my business is discussing the current antique market with potential consignors. I have to explain what is selling, and what is not selling. There are times when it is difficult for some people to accept how the market has changed, and the items they once treasured, are no longer in demand.
I was recently on the phone with a very nice woman but had to tell her the item she wanted to sell was no longer in demand. She retorted "I guess people have no
taste anymore". Another line I often hear is, "young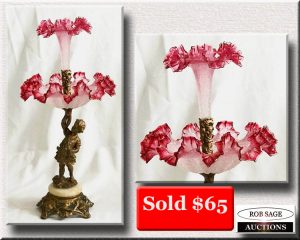 people just want Ikea, they don't appreciate quality".
No doubt many young people love Ikea. I have been in their stores often, and they are always busy. Not going to deny that.
However, I think people also have to accept that tastes in antiques and home décor have changed over the last 30 years. Antiques are a matter of personal taste. You may have to accept what you like, is not necessarily what your children, or anyone else may like. It's not a matter of lack of taste, the truth is not everyone shares YOUR taste!
The photos above indicate where the market is. There are what I call "old style" and "new style" antiques. Old style would be jug and basin sets, Victorian parlour furniture, coal oil lamps, pressed glass, hand painted china, dining room suites, washstands, etc. New style would be license plates, signed boxes, gas station collectables, porcelain signs, signed teak and mid century modern furniture, art pottery, primitives, cast iron , "mantiques" etc.
Some people come back with, "people don't appreciate history anymore". Well, in my opinion, if you filled your home with stripped, refinished and rebuilt furniture back in the 1990's, you really were not preserving history. More than likely you were caught up in the home décor trend of the time, and it really wasn't so much about preserving history. If you bought only original finish pieces, knew the provenance and did the research, then yes you were preserving history!
Another tangent I will go off on. Many people will tell me how well their dining room suite was made, the quality is unmatched compared with new furniture, and these pieces will last a lifetime! Well if someone just doesn't like that style of furniture, telling them they will have it for a lifetime, is hardly a selling point! If they don't want it now, they probably still won't want it ten years after you've given it to them.
So, as much as I love antiques, and I have made a living buying and selling them for over 30 years now, I accept that the market has changed. However, the market for antiques is still there. Tastes have changed, and as a seller, you have to accept that your personal taste from 30 years ago, may not be the same as most of the buyers in the current antique market.
On the bright side, if you enjoyed the pieces, and got good use out of them for 20 or 30 years, it was still a good investment!