Covid-19 Creates Lots Of Time To Update The Blog!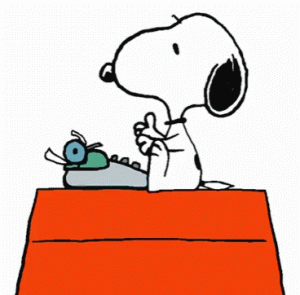 Well, this is April 25th 2020, and at this time, I should be winding down another antique auction. Packing and cleaning up the hall, and then taking the staff out to Swiss Chalet.

We were scheduled for today, and of course that did not happen. We were also scheduled to do mom's antique collection auction next weekend, and that's not going to happen. Mom has moved into a retirement home, so everything now is in storage, until who knows when?
Covid-19 has brought the entire live auction business to an absolute halt. No one knows when we will be able to hold live auctions again. Maybe late summer, hopefully by Labour Day…but maybe not even this year at all….no one knows.
I booked the Trisan Centre for the Labour Day auction, so I am keeping my fingers crossed.
It's very likely I will have to start doing on-line auctions in the fall. I have nothing against that, although I still prefer to do live auctions. However, I may not have much choice. I am taking this time to kick around a few ideas, and almost everything is on the table right now. I will keep you informed!
These are uncertain and unprecedented times for everyone, and I won't complain about my situation. I am doing ok and consider myself very fortunate.
For the last 20 years, I have been a pretty busy guy. Business has been incredibly good, and I was spending a lot of time and energy upgrading the auctions to the level we are now at. 1000's of hours working on the website, doing photos, picking up merchandise, and I love doing it all. However, honestly there were times when I wished I could just slow down a little…have maybe a week or two away from business, to relax and get caught up. However, there is an old saying, "be careful what you wish for"…and boy is that true!
I sleep in a little later than I used to. Most mornings I spend on the phone, Facetiming, having a second and third cup of coffee. No breakfast any more…it's become brunch. Shower around 1:00 pm, do a little work with the website, walk the dog if the weather is nice, get dinner ready, do the dishes, and then settle in for a night of TV.
I make a point of posting on Instagram/Facebook every day just to let people know I am still here for business…whenever that happens!
I am fortunate to live on almost 2 acres in the country, so when the weather is good, there will be lots to do. I have plans to landscape, get repairs done around the house, work outside of my storage photographing what inventory I do have, for upcoming auctions.
I have become lazy, and putting on a few extra pounds, but for the first time in my life, I don't have to feel guilty about it! If there is an upside to the current situation, that's it!
Another upside…I have never had a tank of gas last so long!
So, my situation is ok for now. I hope you are coping, I hope you are healthy, and I hope to see you sooner than later.
I do miss the auctions, the people I work with, and of course those who attend the auctions. I have had many people comment they can't wait for the auctions to start up again, and I share those feelings.
So we will all do the best we can, and since I've got more than a little time on my hands, I will make a point of updating the blog more often!
Take care.
Rob