Donnie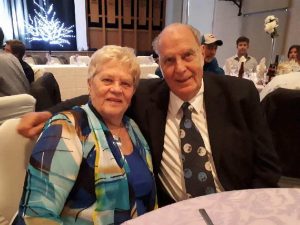 With great sadness, we announced the passing of Don (Donnie) Garner, Sept 7, in his 87th year.
For almost 25 years Donnie was an integral part of our auction family.
When he retired, he moved into his second career working with us, and several other auctioneers in the area. You could see him working with Dave & Carol Beasley, McGovern Auctions, A Touch Of Class Auctions, Vernon Ayres, George Pipher, and any other auctioneer who needed a hand.
His role officially with Rob Sage Auctions, was auction setup and handling during the auction. However, he was much more than that. He was a mentor and father figure, with an incredible work ethic and dedication.
He loved the auction business and the people he met through the business. On auction day or night, his "big hugs" were legendary. Always a smile and always a laugh.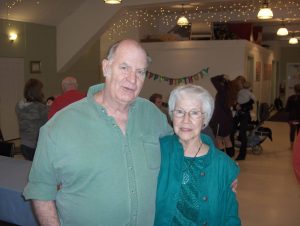 Donnie could be hard nosed, but he also had an incredible sense of empathy for others. He quietly volunteered for food and clothing drives, especially around Christmas. I knew him for years before he told me he volunteered. He was not the kind of guy you would see in the newspaper posing next to a big cardboard fundraising cheque…he just quietly helped out.
He would make hospital or home visits to people he worked with. He always seemed to be helping someone out by picking up some household items they needed, or directing them toward me if they had to sell.
He had a wonderfully self-deprecating sense of humour. His bad driving skills were the source of countless jokes with us over the years. He told me he got his license when he was 21, was a bad driver then, and never got any better!
We spent 100's of hours working together during the last 20 plus years, and his enthusiasm for the auctions never waned.
Donnie and Charlie developed a great friendship over the years. We referred to them as "the sunshine boys", and what an incredible team they were. Between the two of them, there was a work ethic and loyalty, you don't see much of anymore. I am proud to say both became friends of mine, and that is something I will always cherish.
The last live auction I did was in March 2020, and Donnie was still working with us then, and still planning to work with us again if we ever got back to doing live auctions. Sadly that is not going to happen.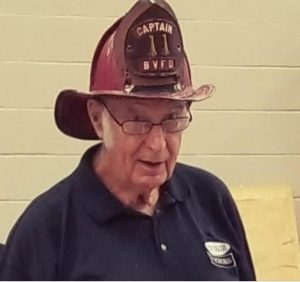 However we all have years of memories we will never forget. All of us, Mom, Dave & Carol, Kris & Gerry, Brian, Charlie, Rick, Lisa, myself and the 100's of people Don met through the auction business, will always hold a special place in our hearts for Donnie.
He was one of a kind, an inspiration and a mentor, and as much as we will miss him, we will always have a smile when we think and speak of him.