Five Online Auctions Done…here's the verdict!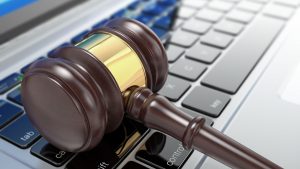 Wow…what a year! (and not necessarily in a good way)

I will do a year end blog in a few weeks, but now I want to focus on the online auctions.
2020 forced me, and many other auctioneers, to take a turn in the road, and start doing online auctions. I had nothing against online auctions, but I was not planning on going there quite yet.
However, the pandemic did not leave me much choice….sink or swim, and I opted to swim!
First auction was in July, and I started small. About 150 lots, and we had about 120 register. Everything sold, prices were decent, and all in all, off to a rather good start.
I was renting a couple of lockers to store everything and provide a location for pickup.
However, by the second auction in August, I had already outgrown the locker space, and with the fall and winter looming, needed a place with heat and hydro, and much larger!
Fortunately, a long-time friend called about a property she owned, that she thought would be perfect for our needs.
It was a closed down nightclub (Covid-19 victim), centrally located in Barrie, and more room than I thought I would ever need! (we soon filled it)
I may only be there until the end of March, because the property will be redeveloped in the future, but it is perfect for now. Nothing fancy, but a great workspace!
In short, in just five auctions, we tripled the size of the sales, the number of registered bidders, and the sales totals. All of this happened much sooner than I ever thought it would. It is a lot of work, and a real learning experience, but it has been well worth it!
So now, the big question is, will we ever go back to live auctions?
Obviously in the short term…no. The online auctions are working so well for us, it would be difficult to go back to the live auctions. My costs are cut dramatically since I do almost all the work myself. My brother-in-law Gerry, looks after the shipping, and Rick Osborne takes care of the deliveries, so the rest is pretty well up to me.
Prior to doing my own online auctions, I had never taken part in an online auction. This whole venture has been an incredible learning experience and an eye opener. I was surprised how exciting an online auction can be! I was pleasantly surprised to see the number of my regular customers following me to the online auctions, and they seem to be enjoying them!
Yes, I miss the actual auctioneering in a live auction. I miss working with my staff, and I miss the fun and energy dealing with a crowd. However, because over 90% of the buyers come and pickup, I now have an opportunity to meet and talk with everyone. There are people picking up, who have been coming to our live auctions for years, but I never had a chance to talk to them. Familiar faces, but I did not know their names. I can now spend time talking to some dealers in great length, but there was never time to do that during a live auction.
I honestly never expected the interaction between myself and buyers to increase with an online auction.
Also, we now reach buyers throughout the world. I have shipped to England, the United States, east to west coast in Canada. We are on a level playing field with any other auction house now. That is good for consignors, buyers…and me!
So, I want to continue upgrading the quality of the auctions, the presentation, and the reach. I will work very hard in 2021 to make that happen.
I am not saying I will never do another live auction. Possibly I will do some onsite auctions, but for the foreseeable future, the focus will be on the online auctions.
A lot of twists and turns in 2020, but for me this has been a turn for the better.
Merry Christmas and all the best for you in 2021!
Rob