Frank & Holly Beard Collection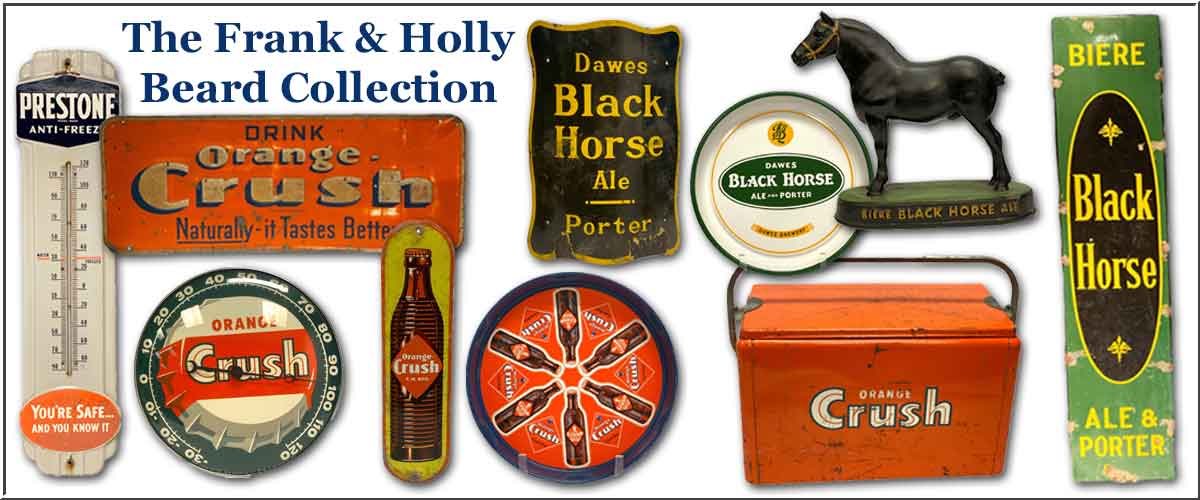 Online Antique Auction


The Frank & Holly Beard Collection
Sunday Oct 24-Wednesday Oct27
After 35 Years Of Collecting, Frank & Holly Have Sold Their Home, And Are Entering A New Chapter In Their Lives.
Downsizing, So They Are Offering Their Orange Crush & Black Horse Beer Collection; Beswick Ware Pottery; Furniture & Assorted Collectables.




PLEASE NOTE: No additional consignments accepted for this auction.
Our mid-November auction and early December auctions are full as well, but I am now accepting consignments for our January 2022 auction.