Hinton Antiques Nov 16 2019

Outstanding Downsizing Auction For Hinton Antiques Continues!



Washago Ont





Saturday Nov 16 2019
10:00 am
Preview 9:00 am

You can also preview Friday Nov 15 From 10:00 am-5:00 Pm

At That Time, You May Place Advance Bids If You Are Unable To Attend The Auction.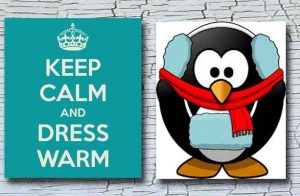 On-Site, In The Unheated Barn, So Please Dress Accordingly! Washago Lion's Club Will Be Selling Coffee, Hot Chocolate, Chili And More To Help Keep You Warm!

Our First Auction, Oct 12, Was A Great Success, But There Is Still A Lot Of Quality Inventory To Sell.

We Simply Could Not Do It All In One Auction, Plus There Is A Huge Inventory That Was Not Included In The First Offering!
Cupboards, Chests, Tables, Washstands, Benches, Country Decorating Pieces, And Much More!

Major Part Of The Auction Is The Furniture, BUT, We Have Many Great Smaller Items As Well!
The Barn Is Full Again, But This Time It Will be A Little Easier For You To See What We Are Selling, And A Little More Room.

It's Going To Be Cool, But It's Going To Be A Great Auction Again!

Here Is A 60 Second Video Preview
After 48 Years Of Antiquing, Steve & Wendy Hinton, Are Downsizing.



The Property Is For Sale, And We Will Continue To Offer By Auction, Remaining Inventory Of Canadiana Furniture & Accessories!



Hinton Antiques was founded in 1972 by Steve and Wendy Hinton. Steve and Wendy have long been considered among the most reputable antique dealers in the country. They specialize in pre-confederation Canadian Country furniture, Hinton Antiques sells, refinishes and restores what they consider to be pieces of Canadian history.





Cash, Debit, Mastercard & Visa. 10% Buyers Premium.




Delivery Service Available.




Items Can Be Removed Day Of Auction, Or You Can Pick Up Monday & Tuesday, 10:00 Am-5:00 Pm



SALE HELD IN THE HISTORIC, BUT UNHEATED BARN, SO PLEASE DRESS ACCORDINGLY!

Directions: 8203 County Road 169 Washago, ON L0K 2B0 just north of Orillia. More specifically, at the "T" intersection where the Rama Road (county road 44) meets County Road 169 — 800 metres from highway 11 at the Washago exit.