Honesty…not always what someone wants to hear, but it's the right thing.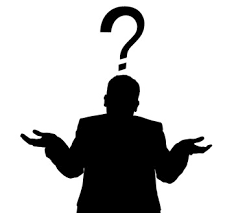 I am going to write about something I have written about before, but I think it is worth repeating.
Some may question why I do what I sometimes do, but hopefully this will explain it.

Naturally, I am out for business. The auction business is how I make my living.
So why would I discourage someone from putting items into my auction? Especially items I can easily sell?
Well, I believe auctions are not necessarily the right way to go for everyone, in every circumstance.
Case in point. I met with a very nice woman earlier this week. When I meet with potential consignors, it is important for me to listen carefully. Why are they selling? What are there expectations? Do they have the items that will sell in our specific type of auction?
If someone is having a hard time letting go of the items, or if they have labour invested, or sentimental value, I often recommend they not sell at this time. The lady I was meeting with had some nice pieces, she put time and labour into refinishing and restoring them, and I felt she would not get the prices she would be happy with. So I told her that, and recommended she not put them through our auction. I also added I would take the items to auction for her, but also strongly stated I didn't think she would be pleased with the results.
As most people do, she thanked me for being honest with her, and she would reconsider.
Someday I may get those pieces, but I have been honest her, and if she does go ahead with us, she will have a better idea of what to expect.
I have many regular consignors who are pickers/dealers and they understand auctions and the marketplace. It's all about averaging out. Some sales are better than others, but at the end of the year, it averages out.
I have many one time consignors, who simply want to move the stuff along. They are downsizing or settling an estate. I listen for them to say the right things. When someone is telling me, they have used the pieces for thirty years, it's time for a change, and whatever it brings it brings…that's what I want to hear. Or if they are settling an estate and tell me the family has taken whatever they want and the rest is to be sold…. that's what I want to hear. Or if we are going through the house and they are saying "can you sell that?" ….that's what I want to hear. Perhaps the best of all is, "Mom and Dad bought all this junk and none of us want any of it!".
So, it's all about listening to the potential consignors. If I don't get any business from them on that day, there is always something else coming down the pipe.
I won't make every consignor happy. I wish I could, but that's the nature of the auction business. However, I can be honest with everyone.