The Virus & The Auction Business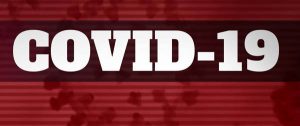 We will talk about the Covid-19 Corona virus.

First, I am not complaining about my personal situation. I feel I am better off than many people. Financially I will get through this, and I have plenty of work to do around the house, and on the website, to keep me busy for awhile yet.
The impact on the auction & antique business has been huge. A few on-line auctions still running, but most of the big ones have shut down. All live auctions, and that's the category I fit into, have been shut down. Antique malls and shops all shut down. Some dealers being creative in doing some safe, responsible on-line sales, but the majority are shut down.
We have not been hit any harder than most sectors of the economy, and we all understand why this is happening, but it still hurts.
Since the middle of March, I've had three or four business related phone calls or emails. Website traffic is down over 80%. Everything just ground to a halt. Obviously, I've never seen anything like this in my lifetime.
I have a backlog of inventory I will start to photo soon, and at least have the photos ready when we get up and running. However, honestly, there is almost nothing coming in for the auctions.
I don't know what's going to happen when people start moving, or estates must be settled. How am I to get into the homes to pack up and move everything out? How am I going to hire anyone to come with me and pick up? We shouldn't be going into the houses at all, let alone riding in a truck together! I guess we could go in separate vehicles, but still we are not an essential service, so should not be entering homes.
I have asked people to email photos, but I have received very few of those.
I've gone from almost too much inventory coming in, to almost nothing coming in.
My regular pickers and consignors are at a stand still. They are not going out to buy privately, and there are almost no auctions for them to buy at, and why would you want to buy anything now, when you have no place to sell it?
I feel now, we will be lucky if we get back to doing any auctions, by July. However, it could be much longer than that. How long will it be before they allow gatherings of 50 people or more? I don't think anyone has that answer at this point.
So, like millions of other Canadians, I will do my best to get through these historic and unprecedented times.
When you think of it, the most important thing is to stay healthy. If you don't have that, what difference does anything else make?
I will keep in touch through this website and social media. Stay healthy and safe, and hopefully we will be up and running sooner than later.
Take care.
Rob