Trip To NYC & Saturday Night Auctions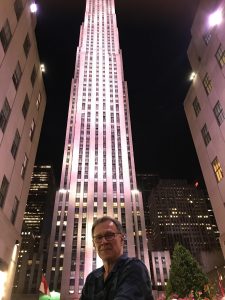 A couple of things to cover. In mid-May I spent 7 days in New York City, and that was an experience!
Saw everything I wanted to see, walked about 75 miles in 7 days, but it was certainly worth it!
12-14 hour days traveling and walking around the city, but it is grander than I thought, and surprisingly enough, friendlier than I thought!
It was a good trip, but I was glad to get home. I am a country boy, and my house and little bit of property in the country outside of Barrie, is exactly what I want at this stage in my life. Great to travel, but great to be home!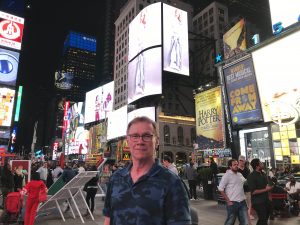 Of course, when I got back home, I had to work my butt off to get a new furniture auction, and antique auction together! (gotta pay for the trip)

The other thing I would like to mention is our Saturday night auctions. We started in May and will run them until September.
Prior to coming to Pottageville 7 years ago, we would do our auctions on Monday nights in the summer, and always drew big crowds. The hall is not available Monday nights in Pottageville, so that created a bit of a dilemma for me. Daytime auctions during the summer can be very tough.
I thought of doing a Saturday night auction, and floated the idea by a few people. The response was not particularly good. Question was, "would anyone want to come to an auction on a Saturday night?"
Most of the people coming to our auctions are age 45 and older. Auctions are social, so why not make a social evening out of it? It's a Saturday night out!
For the first few years, I advertised it in a tongue & cheek way, as "Saturday Night LIVE Auction & Singles Night In Pottageville". A few people took the singles night aspect seriously, and we had one woman show up last year asking what time the dance would start! Rather than disappoint, I thought I would drop the "singles night" from the advertising.
So the first auction went very well, and we have had good crowds for every sale since. As I said before, live auctions are an event…they are social…they can be exciting, and when so many auctioneers are now turning to on-line auctions, I am determined to stay the course and continue with our "fun, old fashioned LIVE country auctions!"