Live Country Antique Auction Dec 10 2023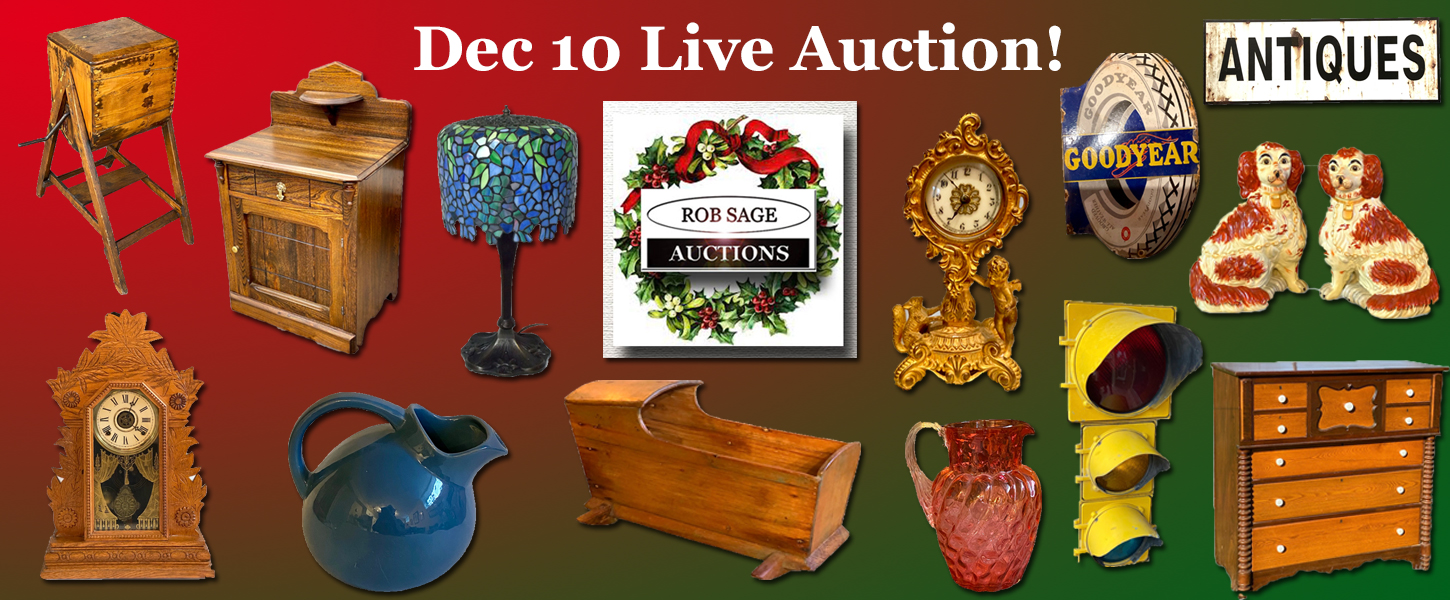 Live Country Antique Auction!
Sunday December 10 1:00 Pm

Cookstown Antique Market
5108 County Rd 27
I Km North Of Highway 89
5 Minutes From Highway 400
Rick Osborne Auctioneer
Guest Auctioneer Rob Sage
In the 1970's Rick and his father operated a large, successful auction barn in Cookstown, so for Rick, this is a return to his roots.
Rick's vision, with my support, is to create a fun and intimate, LIVE, old fashioned antique auction.
Approximately 200-250 quality lots , in the "Glass Manor" room, located adjacent to the Cookstown Antique Market.


TERMS: 10% Buyer's Premium. Cash, Debit, Visa & Mastercard.

PLEASE NOTE: Very Limited Seating, Most Of The Crowd Will Be Standing.
This Is A Small Facility And Likely To Be Very Crowded.



There Is No Particular Order To The Sale, So If You Are Interested In A Certain Item Or Items, You Can Request The Item/Items Be Put Up And We Will Accommodate As Quickly As Possible. You Won't Have To Wait The Entire Auction For Your Items To Be Offered.



Due To The Size Of The Hall And Limited Occupancy, Advance Bidding Is Welcome. You Can Preview On The Dates Listed Below, And Leave Bids

Nice Offering Featuring Antique Furniture; Art Pottery & Glassware; Early Electric & Coal Oil Lighting; Primitives & Country Decor Items; Signs; Clocks; Persian Rugs And Much More!

Almost All Items Shown In The Photo Gallery


Preview From 10:00 am Day Of Sale PLUS
Thursday Dec 7 10:00-5:00
Friday Dec. 8 10:00-5
Saturday Dec 9 10:00-5



Delivery Available



Catering By Peak Barbecue



In the meantime, if you have any questions about the auction, please contact Rick Osborne 705-725-4071